Robert Justin, DVM, DACVIM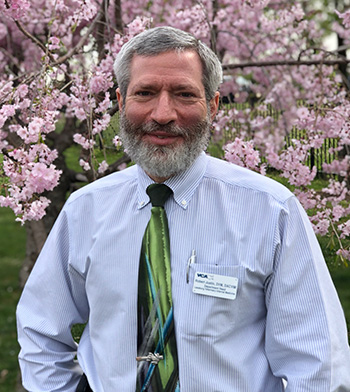 Dr. Justin is a graduate of the College of Veterinary Medicine at Cornell University. He completed both an internship and a residency in small animal internal medicine at The Animal Medical Center in New York City and became board certified in internal medicine in 1996.
He has received the distinction of being named in New York Magazine as "one of the top veterinary specialists in the NY metropolitan area." He has a special interest in ultrasound, endoscopy, endocrinology, gastrointestinal and metabolic disease. In his free time he enjoys gardening with native plants and cooking.
Sybille Miller, DVM, DACVIM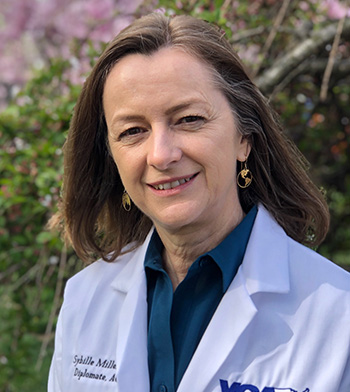 Dr. Miller found her passion and second career in 1996 when she graduated from NC State University earning her Doctor of Veterinary Medicine. After her residency at The Animal Medical Center in New York City, she was awarded board certification in Internal Medicine.
She enjoys helping patients with multifaceted and refractory diseases by focusing on creating a comprehensive, innovative diagnostic and therapeutic plan for each family. She has served long-term on the board of the Northern Virginia and Loudoun County Veterinary Medical Associations. In her spare time, she enjoys time with family outdoors and volunteering as a licensed pilot for Angel Flight.